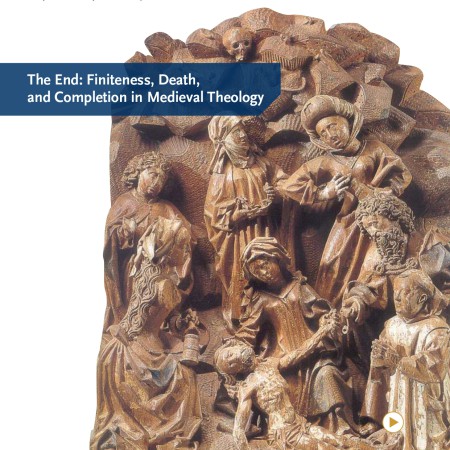 Annual Conference - Jahrestagung 2024
CfP: "The End: Finiteness, Death, and Completion in Medieval Theology"
26 June – 28 June 2024, Utrecht, The Netherlands
Organized by the Theologische Universiteit Kampen|Utrecht, Franciscan Study Center, Tilburg School of Catholic Theology, Utrecht, and Franciscan Institute, St. Bonaventure University
See the Call for Papers here.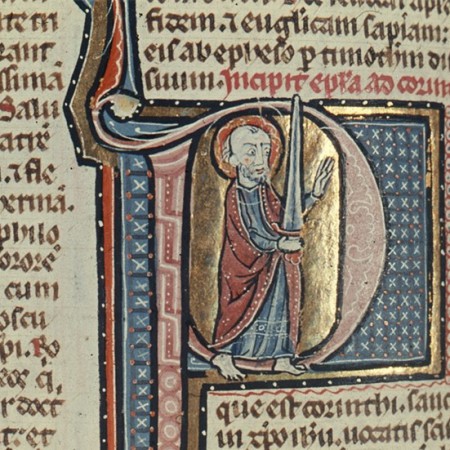 Annual Conference - Jahrestagung 2023
"The Medieval Reception of the Letters of Paul"
29 June 29 - 1 July, 2023, Nicolaus Copernicus University, Torun, Poland
See the photos here (Facebook)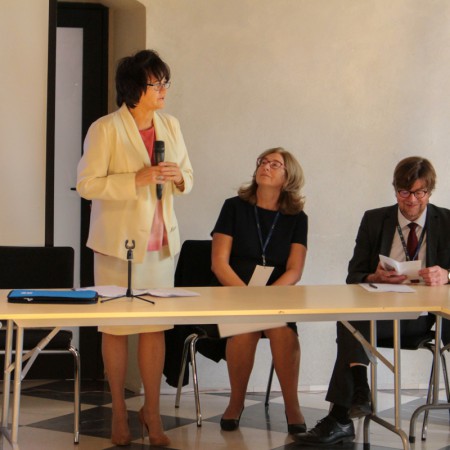 Previous Conferences - Jahrestagungen
Internationale Gesellschaft für Theologische Mediävistik:
2022 in München: Honorius Augustodunensis. Ein frühmittelalterlicher Bestsellerautor zwischen Originalität und Wirkung
2021 in Copenhagen (Zoom): Dominican Culture, Dominican Theology: The Order of Preachers and Its Spheres of Action (1215 – ca. 1600)
2019 in Linz: Was ist der Mensch? Antworten der mittelalterlichen Theologie
2018 in Krakau: Altiora te ne quaesieris (Sir. 3, 22). The Medieval Pursuit of Wisdom/ Suche nach Wissen im Mittelalter
2017 in Nijmegen: Zwischen Devotio und Dissidenz. Frömmigkeitskonzepte im Spannungsfeld von Individuum und Institution
2016 in Wien: Eucharistie, Kirche und Exegese
2015 in Speyer: (Aspekte mittelalterlicher Exegese und Theologie)
2014 in Göttingen: Theologie und Bildung im Mittelalter
2013 in Mainz: Philosophie und Metaphysik
2012 in Prag: Sacramentum magnum. The Sacrament of Marriage in the Middle Ages
2011 in Padua: Fides Virtus. The Virtue of Faith in the Context of the Theological Virtues from the 12th to the early 16th Centuries
2010 in Trier: Aufgabe und Selbstverständnis theologischer Mediävistik
2009 in Canterbury: St. Anselm von Canterbury und sein Vermächtnis
2008 in Paris (Jesuiten-Fakultät Centre Sèvres): Die Rezeption der Väter und ihrer Schriften im Mittelalter. Die Zukunft der kirchlichen Tradition
2007 in Bamberg: Spargentes semina verbi – Hochmittelalterliche Bischofssitze als geistige Zentren und Orte der Verkündigung des Evangeliums
2006 in Wien: Spiritualität im Spätmittelalter
2005 in Weingarten (Akademie der Diözese Rottenburg-Stuttgart): Kulturkontakte und Rezeptionsvorgänge in der Theologie des 12. und 13. Jahrhunderts
2004 in Warschau: Was ist Theologie im Mittelalter?
2003 in Frankfurt am Main: Texte und Kontexte. Neuere Ansätze in der theologischen Mediävistik
2002 in Mülheim an der Ruhr (Akademie des Bistums Essen): Mediävistik als interdisziplinäre Forschung
Arbeitskreis Theologische Mediävistik:
2002 in Frankfurt am Main: Was ist Theologische Mediävistik?
2001 in Bonn (Albertus-Magnus-Institut)
2000 in Freiburg im Breisgau: Aktualität der Theologie des Mittelalters
1999 in Trier (Institut für Cusanus-Forschung): Exegese und Predigt im Mittelalter
1998 in München (Martin-Grabmann-Forschungsinstitut): Ekklesiologie im Mittelalter
1997 in Frankfurt am Main: Armut